Home Inspection Companies
Home Inspection Companies
(Companies listed at bottom of page)
Note: Both states have set requirements, or laws, for home inspectors. We recommend double checking with the state and inspectors as far as licensing and compliance.
The Following information was taken from:
http://www.dos.state.ny.us , http://www.dos.state.pa.us
New York Requirements:
Home Inspection: General InformationEffective December 31, 2005, the real property law is amended by adding a new Article 12-B, "The Home Inspection Professional Licensing Act." Effective December 31, 2005 all persons engaged in conducting home inspections shall be licensed by the State of New York, and the license must be renewed every two years. What is Home Inspection?Home Inspection is defined as the process by which a home inspector observes and provides a written report of the systems and components of a residential building including but not limited to:
A. Heating System
B. Cooling System
C. Plumbing System
D. Electrical System
E Structural Components - foundation, roof masonry structure, exterior and interior components or any other related residential building component recommended by the Home Inspection Council and implemented by the Department through the regulatory process.

Who must apply for a license?Persons engaged in performing home inspections of residential buildings for compensation.
What do you mean by residential buildings?A Residential Building means a structure consisting of 1 to 4 dwelling units and their garages and carports, but shall not include any such structure newly constructed or not previously occupied as a dwelling unit.
Who is excluded from licensure?
1. A person regulated by the state or a political subdivision thereof as an architect who is acting within the scope of his or her profession; or
2. A person regulated by the state or a political subdivision thereof as an engineer who is acting within the scope of his or her profession; or
3. A person who is employed as a code enforcement official by the state or a political subdivision thereof when acting within the scope of that government employment; or
4. A person making home inspections for the purpose of meeting the requirements of § 444-e (b)(i)&(ii) of this article to qualify for licensure as a home inspector.
That is home inspections performed in the presence of and under the direct supervision of a licensed home inspector, registered architect or licensed professional engineer, who oversees and takes full responsibility for the inspection and inspection report. The sole purpose of these inspections is to gain the experience necessary to qualify for a license as a home inspector.
Pennsylvania Requirements:
Home Inspections
On December 20, 2001, Pennsylvania's Home Inspection Law went into effect. Under this law, home inspections may only be performed by a member in good standing or a person supervised by a member in good standing of a national home inspection association. A "national home inspection association" is defined as:
"A national association of home inspectors that:
(1) is operated on a not-for-profit basis and is not operated as a franchise.
(2) Has members in more than ten states
(3) Requires that a person may not become a full member unless the person has performed or participated in more than 100 home inspections and has passed a recognized or accredited examination testing knowledge of the proper procedures for conducting a home inspection.
(4) Requires that its members comply with a code of conduct and attend continuing professional education classes as an ongoing condition of membership."
A "home inspection" is defined as:
A noninvasive visual examination of some combination of the mechanical, electrical or plumbing systems or the structural and essential components of a residential dwelling designed to identify material defects in those systems and components, and performed for a fee in connection with or preparation for a proposed or possible residential real estate transfer. The term also includes any consultation regarding the property that is represented to be a home inspection or that is described by any confusingly similar term. The term does not include an examination of a single system or component of a residential dwelling such as, for example, its electrical or plumbing system or its roof. The term also does not include an examination that is limited to inspection for, or of, one or more of the following: wood destroying insects, underground tanks and wells, septic systems, swimming pools and spas, alarm systems, air and water quality, tennis courts and playground equipment, pollutants, toxic chemicals and environmental hazards.
The law also sets out the requirements of a home inspection report, prohibited provisions in agreements with home inspectors, liability insurance requirements, the duty of care of home inspectors, consumer remedies and civil and criminal penalties.
The performance of a home inspection is a service that is subject to the Unfair Trade Practice Consumer Protection Law, which is under the jurisdiction of the Office of Attorney General. The State Real Estate Commission does not have any jurisdiction over home inspections or this law.
Below is a list of licensed home inspectors ready to help you
with your home inspection needs.
RB Inspection Service (RB's)
Robert L. Bliven
UID# 16000022271
607-368-4878 607-295-7540
Harmony Home Estates, Inc.
Michael J. Harmony
NYS/NationalLicense #16000007646
(716) 257-3372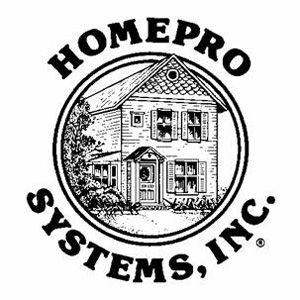 Frank Watson
(800) 853-4809 (716) 672-5462
Edward Jennings Home Inspections
1518 N. Union St.- Olean, NY 14760
716-373-6344 (h) - 716-378-3706 (c)
NYS License # 16000023135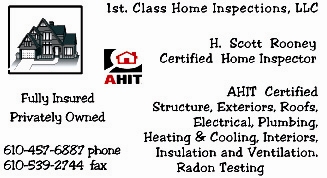 Click the above logos & company names
for links and or letter documents
To have your company listed please email broker@realpros.biz your company logo and website link or contact information. Companies are not listed in any order of preference